Residential Leasing
David A. Klein Real Estate offers these residential rentals:
Allentown
Bartera Manor, a premiere rental community
Luxury and sophistication abound in our 34-unit community of 2 bedroom apartments and 3 bedroom townhouses which include garages, quality construction and appliances, spacious living, and ideal location. This quiet enclave in the Parkland area is close to major highways, shopping, dining, golf, and parks. Rents from $1,545/month for a 2 bedroom, 2 bath apartment and $1,745/month for a 3 bedroom, 2½ bath townhouse. For additional information and photos go to www.ApartmentFinder.com.
---
Bethlehem
Times Building — in the heart of Historic Bethlehem
One and two-bedroom apartments in the popular Times Building. Modern, bright and spacious with high ceilings and lots of windows. One and two bedroom apartments rent from $700-$900/month.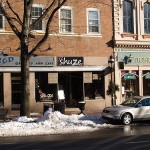 Lincoln Building — at the historic corner of Main and Market Streets in Historic Bethlehem
These charming studio apartments include most utilities and rent from $650-$800/month.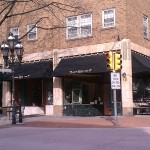 ---
Lower Macungie
Meadowyck
This nice community consists of one, two and three bedroom condominiums. One-bedroom rentals from $750/month include a spacious living room, dining room, eat-in kitchen and pool and tennis court. Some units are available for sale.
Please note that several other Lehigh Valley condominiums are available from time to time.
Call us for your residential leasing needs. 610-820-9888