About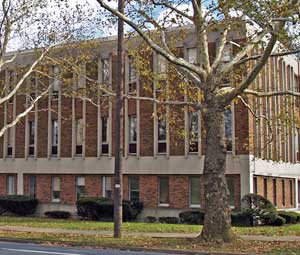 David A. Klein Real Estate is a trusted name in the Lehigh Valley for over 30 years. As a full service real estate company our dedication, experience and attention to detail will be evident as we guide you through the process of buying, selling or leasing.
A leader in property management, we are known for our extensive knowledge of commercial, residential and association management. We work with property owners, association boards and developers to reduce expenses, increase operating efficiency and open channels of communication.
Our staff includes long-term professional property managers, licensed real estate agents and construction and maintenance personnel. Our access to loyal contractors throughout the Lehigh Valley gives us an edge with competitive pricing.
We enjoy serving our community. Our many satisfied clients are our reward.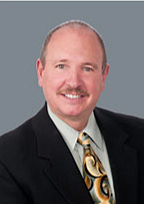 David A. Klein
David Klein, GRI, AMS President, Broker of Record
David Klein has over 30 years of real estate experience. He brings an unparalleled eye for detail to the many different specialty areas of real estate. His negotiating skills work to our clients' advantage in contract negotiations.
Thirty years ago, Dave was among the first professional property management firms in the Lehigh Valley. He has since grown the company to include property/community association management, commercial sales and leasing, partnership acquisition of premium commercial real estate, and design/retrofit construction management.
Dave's extensive knowledge adds a level of management skill and professionalism rivaled by few. His understanding of the legalities of association management, including the Pennsylvania Uniform Condominium Act, saves his clients time, money and aggravation. Dave's financial expertise is helpful in budgeting, replacement reserve estimation, expense analysis and preparation of financial statements.
Dave attended College of the Holy Cross and transferred to Lehigh University to pursue a BA, continuing his studies with a concentration in Real Estate specialty courses.
Whether navigating the back bays or biking mountain trails, Dave loves a good ride. He enjoys reading, cooking, and spending time with his grandchildren. He works with various men's ministries and Lincoln Leadership Academy Charter School. Dave and his wife Betty live in Bethlehem.
Lehigh Valley Association of Realtors
Pennsylvania Association of Realtors
National Association of Realtors
GRI—Graduate of the Realtor's Institute
AMS—Association Management Specialist
Past board member of the PA Association of Realtors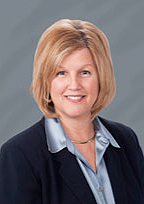 Betty J. Klein
Vice President, Realtor
Betty Klein joined the firm in 1994. She has experience managing one of the Valley's largest condominium communities. Known for her integrity, effective communication and superb client relations, she works tirelessly as the liaison between developer and owners. She oversees management of office buildings, townhouses and apartment communities. Betty also leads the operations and business development of the company.
A licensed Realtor, Betty studied Interior Design at Northampton Community College.
Betty resides in Bethlehem with her husband, Dave, and enjoys biking, boating, travel, entertaining, and spending time with their daughters and grandchildren. She is a leader of Moms In Touch International, a prayer ministry for children and schools.
Lehigh Valley Association of Realtors
Pennsylvania Association of Realtors
National Association of Realtors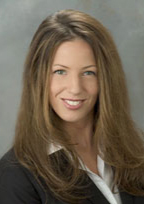 Megan Miller
Senior Property Manager, Realtor
Megan joined the company over ten years ago. She manages several condominiums, homeowner associations and office buildings. Megan's years of experience allow her to work effectively with developers, boards, vendors and owners. Her strategy is to work with competence and persistence to maximize return on investment and increase customer satisfaction.
Having been a licensed Real Estate Agent for 7 years, Megan has endless knowledge and energy to guide clients through the buying or selling process. Her efficiency, dedication and strong negotiation skills are evident in every real estate transaction. Megan has a BA from Moravian College with additional business coursework at Penn State and Lehigh University.
Having relocated from the Southern Lehigh area, Megan resides in Macungie with her husband and children. She enjoys photography, hiking, movies and music.
Lehigh Valley Association of Realtors
Pennsylvania Association of Realtors
National Association of Realtors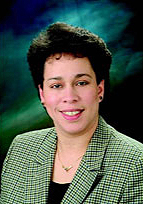 Celia Garcia-Stenske
Director of Accounting
Celia Garcia-Stenske has over 25 years experience as an accounting professional and has been overseeing the accounting department at David Klein Real Estate for over ten years. She diligently handles the accounting/financial affairs for all the properties. Our clients appreciate her accuracy and timeliness in the monthly financial reports that she generates.
Celia is also a licensed Realtor, serving both buyers and sellers. She is fluent in English, Spanish and German, and offers special expertise in relocation services. Celia's experience living in Europe for a decade and transitioning back to the US, and her first-hand knowledge of the challenges of international moving, give her unique insights into helping people moving here from abroad.
Celia, originally from Long Island, graduated from Adelphi University and obtained her CPA in the state of New York.
Celia resides in the Lehigh Valley with her husband and children. She enjoys scrapbooking, photography, horseback riding, and volunteer work.
Lehigh Valley Association of Realtors
Pennsylvania Association of Realtors
National Association of Realtors
Pennsylvania Builder's Association
Jim Lakanal
Maintenance
Jim, our 'Go-To Guy,' has served our firm for over 25 years. He oversees all aspects of property maintenance and handles many repairs directly because of his plumbing, electrical and carpentry skills. Our subcontractors enjoy working with Jim on more detailed repairs and renovations. Our residents trust Jim: he is known for his reliability, experience and positive attitude.
Jim lives in Allentown with his wife and two children. He has a lifelong admiration and interest in motorcycles.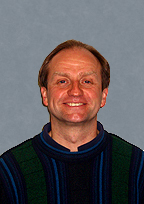 Reiner Stenske
Construction Manager
As the general contractor for nearly ten years, Reiner coordinates the tenant improvements and construction projects with extraordinary craftsmanship. Everyone enjoys his professional attitude and benefits from his many years of experience. Reiner's attention to detail and management skills ensure that each job is completed in a timely and cost-effective manner.
Reiner resides in Allentown with his wife and two children.